Lagos State University , LASU PG School Abolishes Manual Processing of Results , DICT Unveils New Results Processing Platform
Lagos State University (LASU) postgraduate school has abolished manual processing of results as DICT unveils a dedicated results processing platform.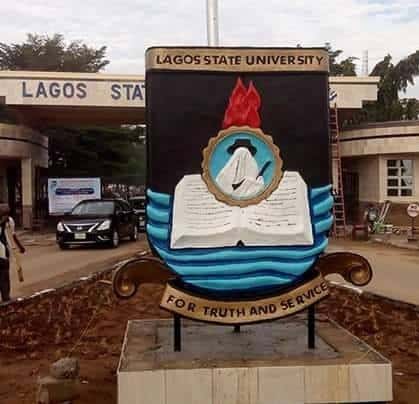 The DICT, Lagos State University (LASU) today announced a dedicated results processing platform for the University's Postgraduate School, with the purpose of achieving consistency and reducing stress. The platform is capable of handling the PGS's peculiarities.
While speaking during the unveiling, Prof. Joseph Olagunju, Dean PGS, revealed that with the launch of the application by the DICT, manual processing of results with its distinctive human faults will be eliminated with immediate effect beginning with the 2020/2021 Academic Session.
This, in turn, will enhance result process times and ensure a consistent backup of results for future reference.
The Dean PGS also praised the Vice Chancellor, Prof I.I.Olatunji-Bello, mni, for her tireless efforts to ensure that the PGS operations run smoothly. He also commended the DICT for the significant impact that has now been seen at the PGS as a result of the DICT's in-house unique solutions.
Meanwhile, Prof Oluwatoyin Enikuomehin, Directorate of ICT, has revealed that a training on the usage of the result site will take place on Monday, July 25th, 2022, after which all PG teachers will be enrolled in time for the platform to be open for use for the 2020/2021 session.
He verified that only students who passed LACACA-PG will be transferred to the result portal